Pyrotex Fireworx have had the opportunity to work with many fantastic clients over the years from many different walks of life and from many different industries, all over the world.  We'd like to share some of the feedback we've had over the years from some of our amazing clients. 
Over the last few years Pyrotex Fireworx have produced magnificent firework displays at JCB. Before contacting Pyrotex we had been using a different company, I was overwhelmed by the difference in professionalism. The designs, quality, and value for money that Pyrotex could offer us was just unbelievable. They have obviously earned their status of been UK's most awarded firework display company. Every show has been unique and always something new to wow our guests. Pyrotex have always been very helpful, friendly, and accommodating in the planning process and delivery of the firework display. Their shows are superb, creative, and synchronized to the music perfectly. Overall, they provide an exceptional service and would recommend them to anyone. We look forward to using you again.
The International Musical Fireworks Championships in Monaco was yet again of exceptional quality. Pyrotex delivered a world class performance worthy of winning any competition. The show was full of unique design skills, creativity, emotion, and effects. I have hosted this event for over 20 years, and I can honestly say it is the best firework display to music I have ever seen in the competition. Pyrotex is particularly remembered for its masterful presentation on August 25th of last year by the port de la Prinicipaute, Monaco. Both the audience and judges unanimously awarded Pyrotex with First Prize and Public award. I congratulate you on the success which lifts your business onto the stage of the best in the business. We look forward to watching your displays and seeing you at the Grand Final Winners ceremony.
We were recommended to use Pyrotex for our yearly bonfire display. We were so delighted that we did. From the outset their passion and professionalism were a pleasure to work with. With our very tight firing site we thought the chance of a pyro musical was out the question, but with their guidance, advice, and recommendations it was all possible with specialist products. Everything was kept within our budget and advised that there would be no rising costs. Pyrotex's honest approach and expertise were world class. What matters most though, was of course the firework display itself. This exceeding our expectations of both staff and guests. Feedback on the night was unanimous, spectacular display with comments from most guests saying it was the best they had ever seen. Dealing with Pyrotex was easy, simple, and professional. Highly recommend these guys, clear to see why they are the best.
We have been working with Pyrotex for the last 5 years for our Winter Wonderland. Over the years we have got to know the team very well. Our staff looing forward to working with the crew year in and year out, becoming part of the Centre Parcs family. Having seen the guests scores and feedback, I am delighted to say we achieved the magnificent score of 96% for our displays over the festive period. The guests coming back yearly to see the fireworks, commenting they are outstanding, never seen fireworks synchronized to music like that before, others saying the fireworks made their holiday. Colleagues and I have dealt with the crew directly, they are a credit to any company, the professionalism and service they provide over the 2 months they are here is just incredible. Your organisation, choreography, safety measures and execution of displays really have made a lasting impression. So, from myself and my senior team I would like to say a huge thank you to you and your team for all the hard work. I am really looking forward to working with you again this year and seeing your displays.
We would like to say a huge thank you to the Pyrotex team for providing us with the most amazing display at our local cricket club. The weather conditions were horrendous, but the Pyrotex crew just battled through and gave us a flawless performance. Luckily, the weather held off for our display. True professionals. Thank you once again!
We contacted Pyrotex Fireworx for a last-minute display, with 2 days' notice Pyrotex delivered a world class 15-minute Pyromusical. It was simply stunning. Guests were blown away and commenting they were the best fireworks display they have ever seen. Perfect way to finish our annual steam rally. Highly recommend, next time we will give you more notice! Thank you once again.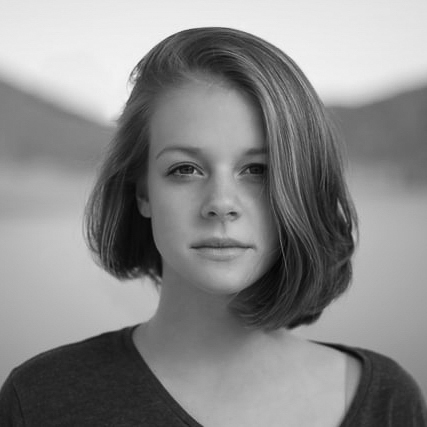 Normally we do our own firework display at our 5* holiday park, 2 years ago we decided to book Pyrotex to come and take charge of the fireworks so we could enjoy watching them instead. We were not disappointed, came out and did a site assessment, handled everything from start to finish. Flawless display, varied effects, and colours. Cannot recommend Pyrotex enough!
In relation to the firework display everybody has not stopped talking about it! It was a great finale to the day. Not sure how many times we had heard the words WOW, GREAT, WICKED, AWESOME and the screams and shouting from all our guests. Personally, we could not find the words to describe the display, but at the end of the event congratulations just had to go to Mark and his team. They did such a superb job and put on a fantastic display! Take care and a BIG thank you again!
Best fireworks we have ever seen. Professional from start to finish. Very discrete like requested as it was for a surprise birthday party. Thanks once again!
★★★★★
Thank you so much for our golden wedding anniversary display. Filling the sky up with golden fireworks. Simply magnificent.
★★★★★
Never dealt with such a professional company. The display was so much more than I expected. My husband said it was the perfect way to end the perfect day. Thank you to the Pyrotex Team!
★★★★★
Highly Recommend!! Great variety of displays and additional extras to chose from. Prices and displays to suit everyone. Friendly, professional service and excellent fireworks!! Will not go anywhere else.
★★★★★
World class service. Can see why their champion of champions. Could not be happier with our display. Mark and his team are so professional.
★★★★★
Outstanding firework show! Best we have ever seen. Bespoke Pyromusical to our favourite Disney songs! Cannot recommend these guys enough.
★★★★★
Wow! What an amazing company. Passionate and professional throughout. Every attention to detail ensuring the result was most perfectly performed, a masterpiece of a display. Thoroughly recommend.
★★★★★
Great selection of fireworks at our wedding back in August 2020 capped off a great day!! Would highly recommend!
★★★★★
Always a pleasure to deal with. Friendly staff, passionate and knowledgeable about fireworks, with no pressure on sales. Would recommend to anyone looking for a professional display, for any occasion.
★★★★★
Professional and first-class service from one of the best firework companies in the business. Highly recommended for any occasions, mind-blowing professional displays!
★★★★★
BOOM! what a great company, every display Pyrotex have fired for my public charity event have been exceptional. Plenty of colour and effect to keep the crowd entertained. Communications between us has been perfect. Would defiantly recommend Pyrotex to fire anyone's show no matter how big or small, you will not be disappointed.
★★★★★
Breath taking shows. Specially for my wedding. Cannot recommend enough well done and thank you ever so much!
★★★★★
Due to living near horse's we needed a firework company to do a low noise firework display. Wow!! We were not disappointed, effects and colours that truly lit up the sky. Simply stunning! Thanks, Pyrotex.
★★★★★
Pyrotex is a great fireworks company to work with and their displays are excellent. We have worked with Mark on many occasions and countries.
★★★★★
Mark and his team are a pleasure to work with, knowledgeable and a great consultant that you can rely on. 10/10 Best experience, best display, best value.
★★★★★